Personal introductions to
russian

women by Olga Edwards

About Us
We're living proof that arranged introductions can provide lasting love and happiness.
Kevin Edwards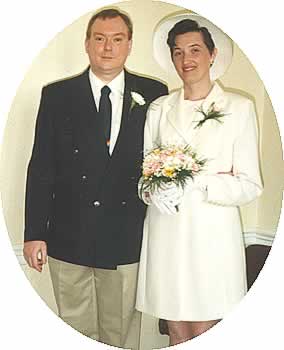 When I think back to the difficulties I experienced with the agency I was subscribed to, it is a miracle we ever met at all. thankfully, however, not only did I meet Olga, but we fell in love, returned to Britain and married.
It was our own personal experiences that prompted us to start our own agency in 1997. We just knew that there was a better way of doing things, and because of the difficulties we had experienced and overcome, we believed that we were better placed than anyone else to provide that service.
The proof that we were right is in the huge file of Thank You letters from satisfied customers.
Why not join us now and join the growing list of men who, with our help, have successfully met the lady they were looking for.